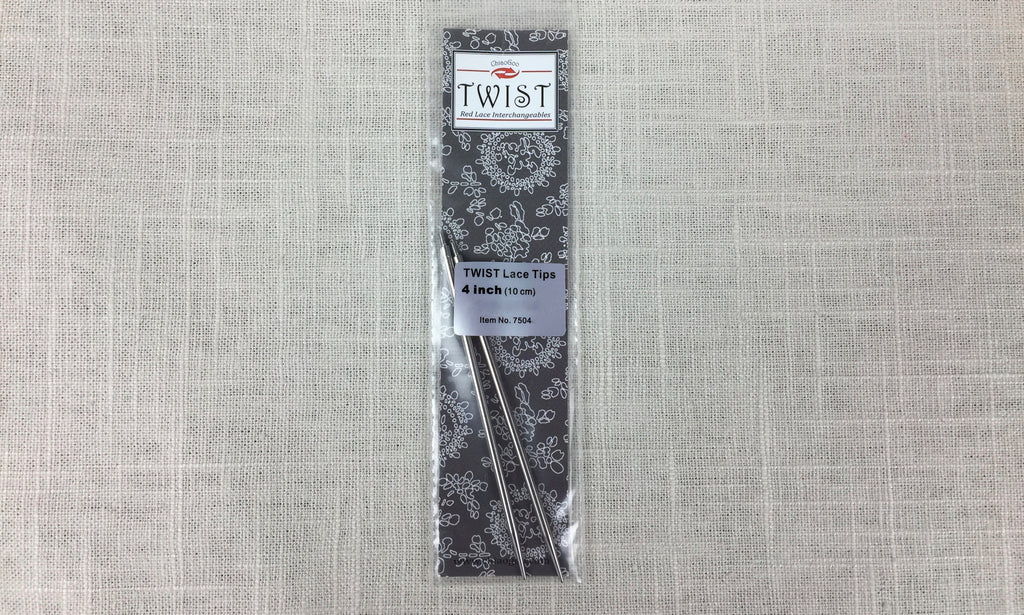 ChiaoGoo 4" Twist Lace Tips
ChiaoGoo 4" Twist Lace Tips
ChiaoGoo-TWIST Lace Interchangeable Tips. The same stainless steel Lace needles and cords that you know and love. The cords that attach to these needle tips feature a lifeline hole that makes adding a lifeline as simple as knitting across the row. This package contains two 5 inch long interchangeable tips. Comes in a variety of sizes. Each sold separately. They are user friendly to knitters who are sensitive to nickel.
*ChiaoGoo cords can be found here
Shipping:
US Customers: Flat rate shipping $6.95
Free shipping on orders over $125 for in-stock merchandise only.