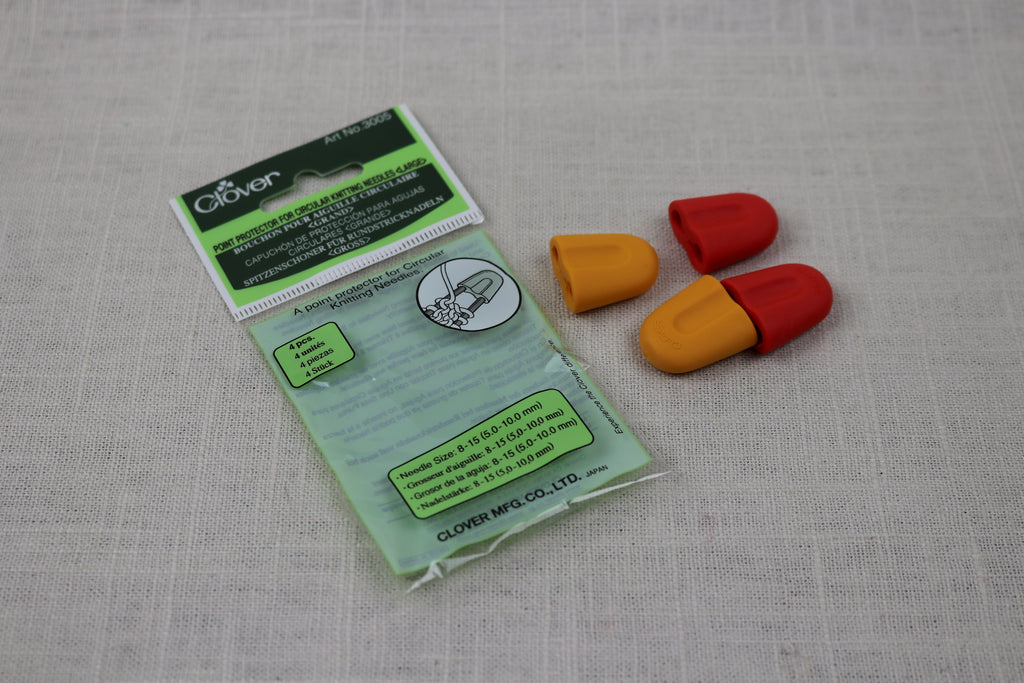 Clover Circular Point Protectors, Large, No. 3005
Clover Circular Point Protectors, Large, No. 3005
These point protectors are used to secure stitches on circular knitting needles as well as also single pointed knitting Needles. Compactly stores without spreading needles.
4pcs/package
For Knitting Needle Sizes: No.8 (5.0mm)-15 (10mm)
*Also available in smaller size (Art. No 3004)
Caution: Do not force a large knitting needle into the point protector. It may damage elasticity.
Material: Synthetic rubber
Shipping:
US Customers: Flat rate shipping $6.95
Free shipping on orders over $125 for in-stock merchandise only.