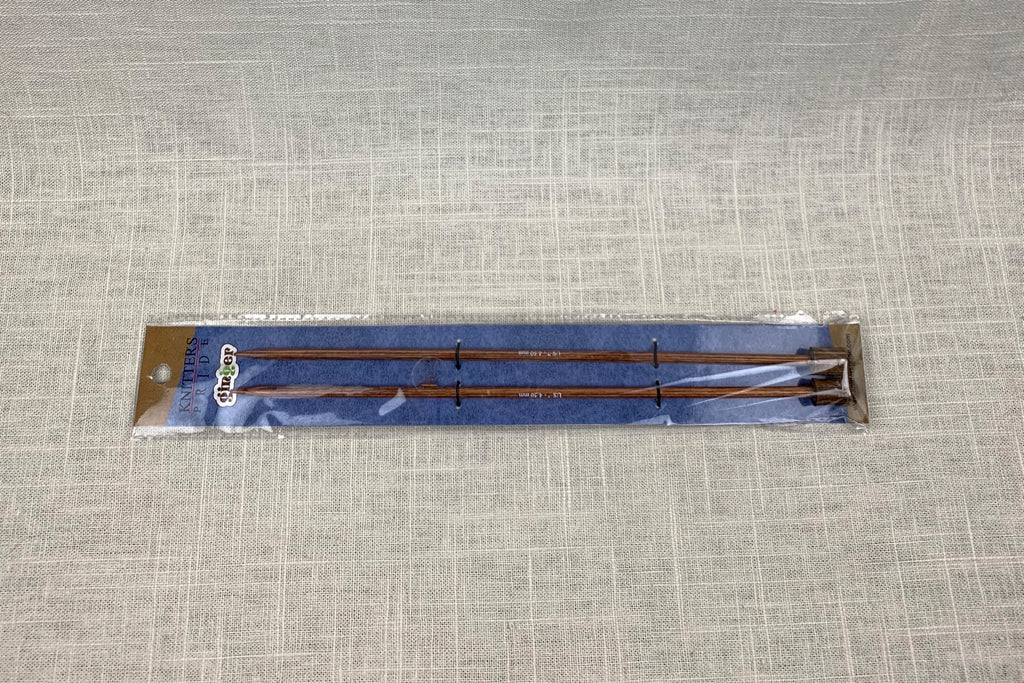 Knitter's Pride Ginger 10" Single Point
Knitter's Pride Ginger 10" Single Point
Utilizing the same beloved laminated wood from the Dreamz collection, Ginger offers you a beautifully smooth, warm feel that will have you knitting for hours. Lightweight and durable, the fine points on these needles will help you pickup any yarn you choose to work with.
A splendid collection of wooden needles in unique tinted looks
Made from the same, much-loved laminated wood, as used for dreamz
Perfectly tapered points, can pick up any stitch with ease
Lightweight, strong & durable needles
Smooth surface that makes any type of yarn glide
Provides hours of pleasurable knitting with no hand fatigue
Warm to the touch, and gentle in the hand
Shipping:
US Customers: Flat rate shipping $6.95
Free shipping on orders over $125 for in-stock merchandise only.