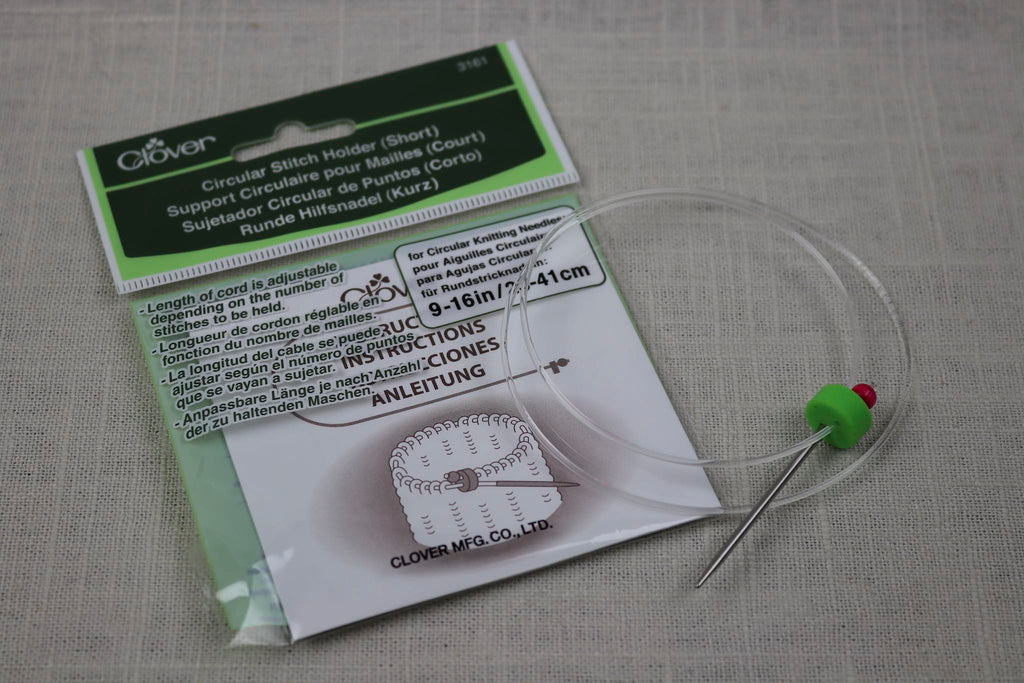 Clover Circular Stitch Holder (Short) No. 3161
Clover Circular Stitch Holder (Short) No. 3161
Stitch holder with soft, pliable cord is a convenient way to store your circular work. Keeps the shape without compromising the stitches. Length of cord is adjustable depending on the number of stitches to be held.  Cord is 9-16" long.
Also available in Long, No. 3162
Shipping:
US Customers: Flat rate shipping $6.95
Free shipping on orders over $125 for in-stock merchandise only.