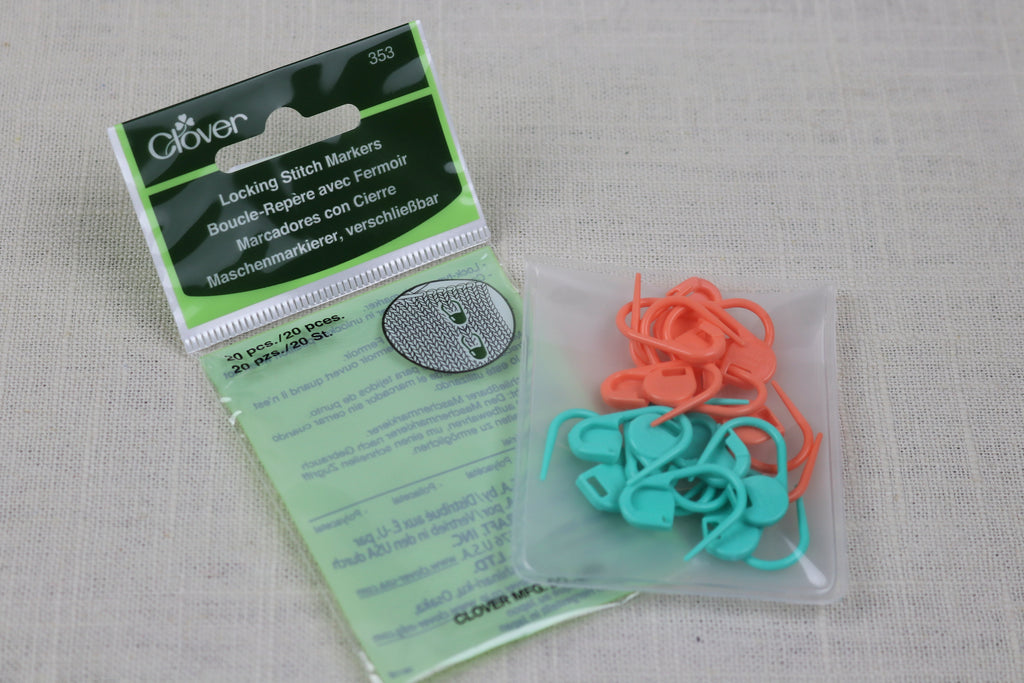 Clover Locking Stitch Marker, No. 353
Clover Locking Stitch Marker, No. 353
Mark the exact position of knitted stitches with the Clover Locking Stitch Marker. Designed to deliver an easy knitting experience, this knitting marker can be hooked onto the knitting stitch.  Includes 20 pieces.
For larger needles, try Clover's Jumbo Locking Stitch markers
Shipping:
US Customers: Flat rate shipping $6.95
Free shipping on orders over $125 for in-stock merchandise only.